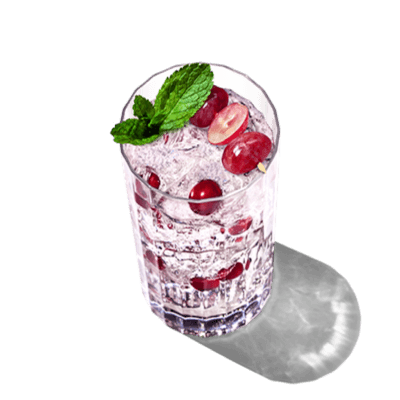 GRAPE CRANBERRY SPARKLER
Unlike most grape vodka drinks this recipe really summons the sparkle, thanks to the key ingredient: ultra-smooth, perfectly balanced Pinnacle Grape Vodka.
How to make a great grape cocktail
1 ½ Parts Pinnacle® Grape Vodka
2 Parts white cranberry juice
1 Part lemon-lime soda
Combine the liquids in a tall glass over ice. Garnish with fresh cranberries or grapes.