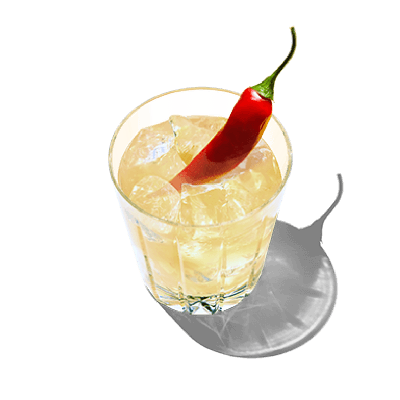 PEPPERY PINEAPPLE
A pineapple vodka cocktail with our peppery Habanero base is deliciously decadent.
How to make our pineapple vodka drink
1 Part Pinnacle® Habanero Vodka
½ Part pineapple juice
¼ Part lemon juice
Shake in an ice-filled shaker until well chilled. Strain over fresh ice into a cooled glass. Garnish with a chili pepper and rim the glass with sea salt.