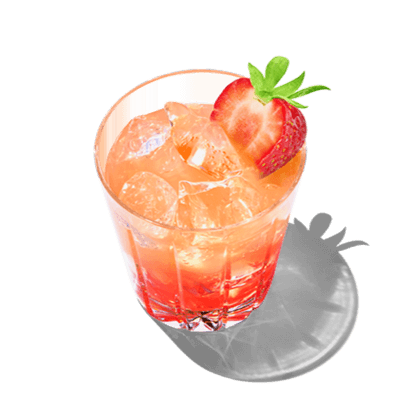 WHIPPED ALOHA
Like your favorite fruit sundae, but with a whipped vodka kick – our Whipped Aloha is a fruity vodka cocktail full of fresh flavors with a smooth finish.
How to make:
1 Part Pinnacle® Whipped Vodka
1 Part orange juice
1 Part pineapple juice
3-4 Strawberries
Muddle together all the ingredients in a glass over ice. Garnish with a strawberry slice.