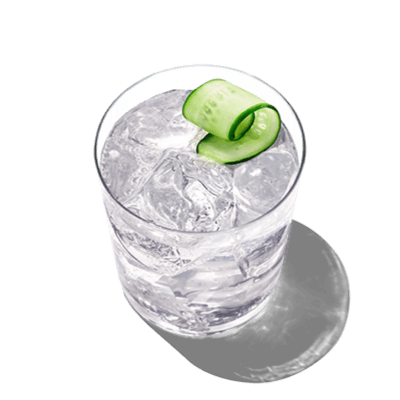 CUCUMBER TONIC
Blend our crisp Cucumber Vodka with your favorite tonic water and a splash of lime for a cool, ultra-refreshing cucumber vodka drink that never sweats the small stuff.
How to make a Cucumber Tonic
1 Part Pinnacle® Cucumber Vodka
2 Parts tonic water
¼ Part freshly squeezed lime
Combine the liquids over ice. Garnish with a slice or curl of cucumber.