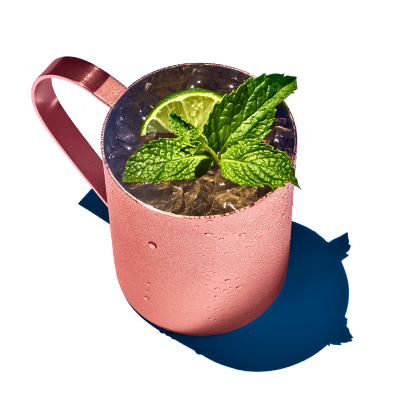 MOSCOW MULE
This appetizing Moscow Mule cocktail combines easy-drinking flavor with a fiery kick. Not for the faint-hearted.
How to make a Moscow Mule drink
1 Part Pinnacle® Original Vodka
2 Parts ginger beer
Splash of lime juice
Combine the liquids with ice in a glass or copper mule mug. Garnish with a sprig of mint.
Try with Pinnacle® Habanero to turn up the heat.