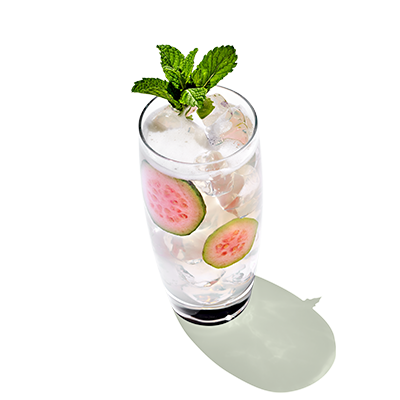 Light & Ripe Guava Lime Sparkler
Light in carbs, chock-full of flavor – enjoy this guava cocktail guilt-free.
How to make a low-carb cocktail
1 ½ Parts Pinnacle® Light & RipeTM Guava Lime Vodka
¾ Part honey
6 Mint leaves
1 Slice of guava
Squeeze of lime
Splash of soda water
Stir the vodka, lime, and honey in a highball glass over ice. Top with soda water. Garnish with guava and fresh mint.